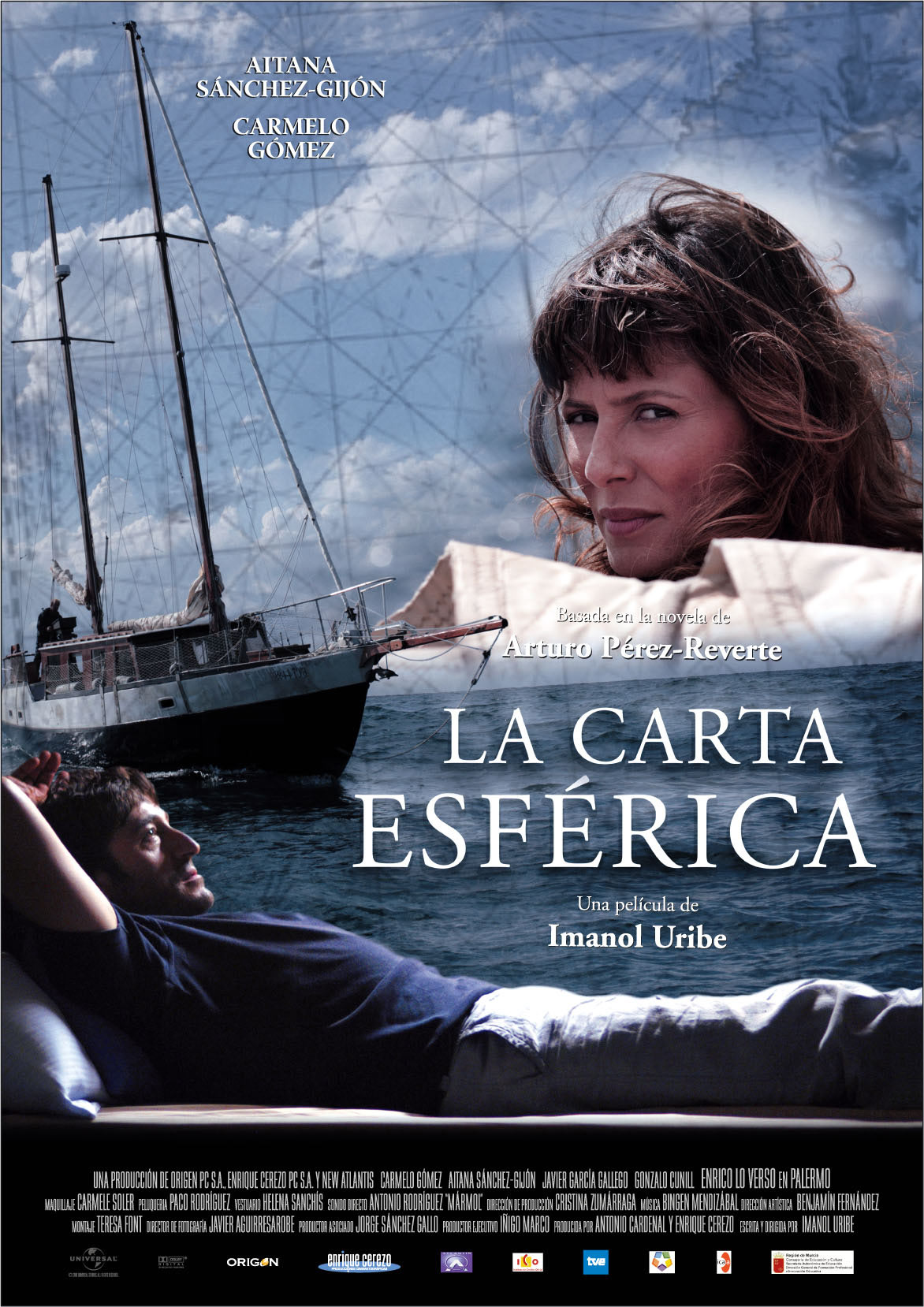 YEAR 2007
DIRECTOR Imanol Uribe
COUNTRY Spain
GENRE Thriller
PRODUCED BY Enrique Cerezo P.C., Origen Producciones Cinematográficas, New Atlantis Line
CAST Carmelo Gómez, Aitana Sánchez-Gijón, Enrico Lo Verso, Javier García Gallego, Gonzalo Cunill, Celia Bermejo
WRITER Imanol Uribe
CINEMATOGRAPHY Javier Aguirresarobe
Coy, a sailor without a boat and banished from the sea because of a sailing accident that took place when he was on watch, meets Tanger an attractive, mysterious women in Barcelona during an auction of naval objects. In hard bidding with an Italian adventurer Nino Palermo she manages to get a cartographic treasure from the eighteenth century, the Maritime Atlas of Urrutia. A fourth character comes onto the scene here, Horacio Kiskoros, an Argentinean with an obscure past and even more tortured present who uses much more expeditious methods to get what he is after. Little by little Coy discovers that these three people have a common objective: the Dei Gloria, a brigantine wrecked just off the Cartagena coast three centuries ago which was transporting a mysterious treasure related to the expulsion of the Jesuits from Spain.
AWARDS Goya Awards: nominated to Best Adapted Script (Imanol Uribe).