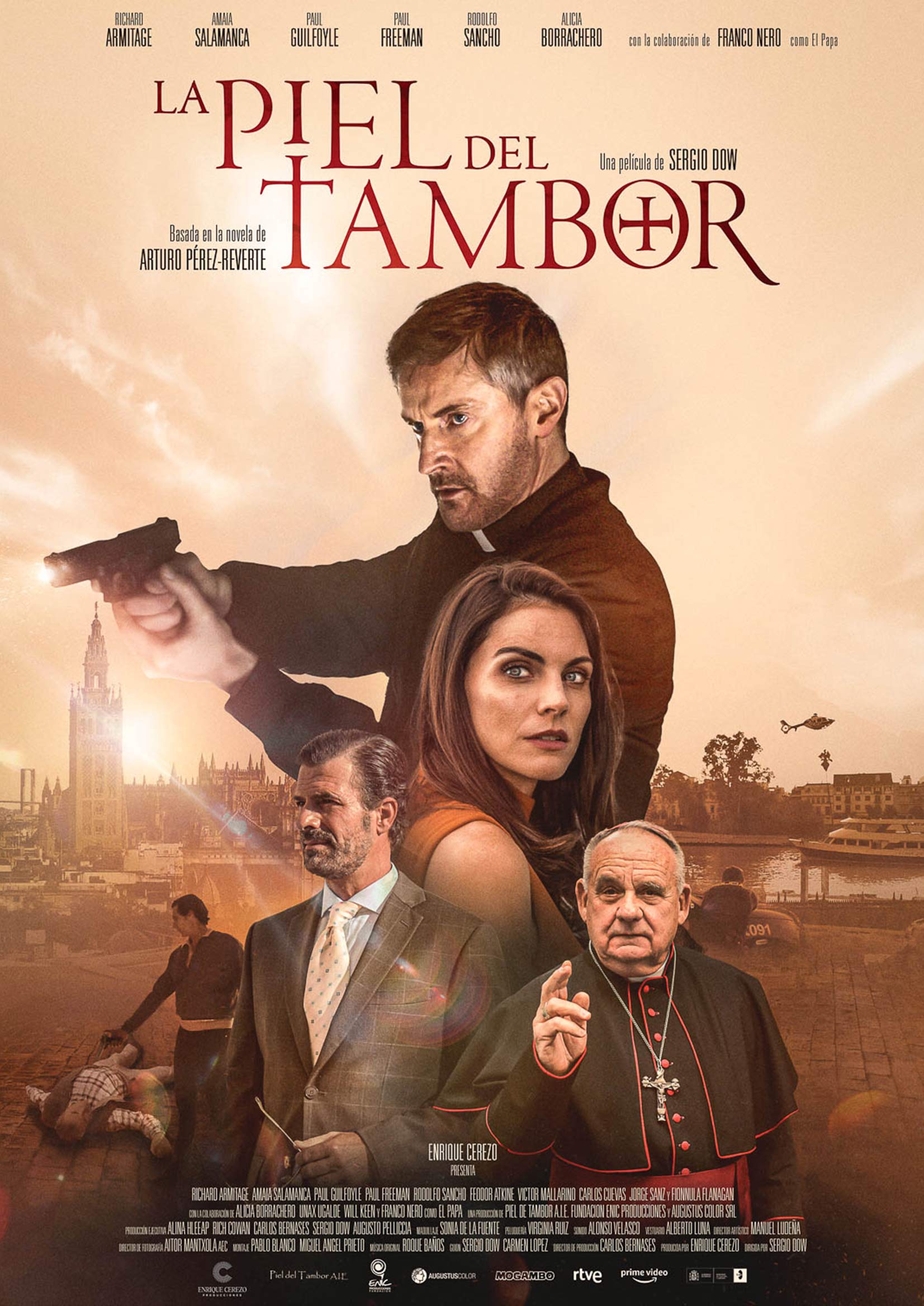 YEAR 2022
DIRECTOR Sergio Dow
COUNTRIES Spain, Colombia, Italy
GENRE Thriller
PRODUCED BY Enrique Cerezo P.C., Augustus Color, Fundación Enic Producciones
CAST Richard Armitage, Amaia Salamanca, Paul Guilfoyle, Paul Freeman, Rodolfo Sancho, Alicia Borrachero, Franco Nero, John Leguizamo, Fionula Flanagan, Giancarlo Giannini, Simón Andreu, Jorge Sanz
WRITER Sergio Dow
CINEMATOGRAPHY Aitor Mantxola
A computer hacker penetrates Vatican security and sends an urgent anonymous plea to the pope. Handsome Father Quart, of the church's Institute of External Affairs, an arm of the Vatican intelligence, is dispatched to investigate. The message of the hacker concerns a crumbling 17th century Baroque church in the heart of Seville that apparently kills to defend itself.