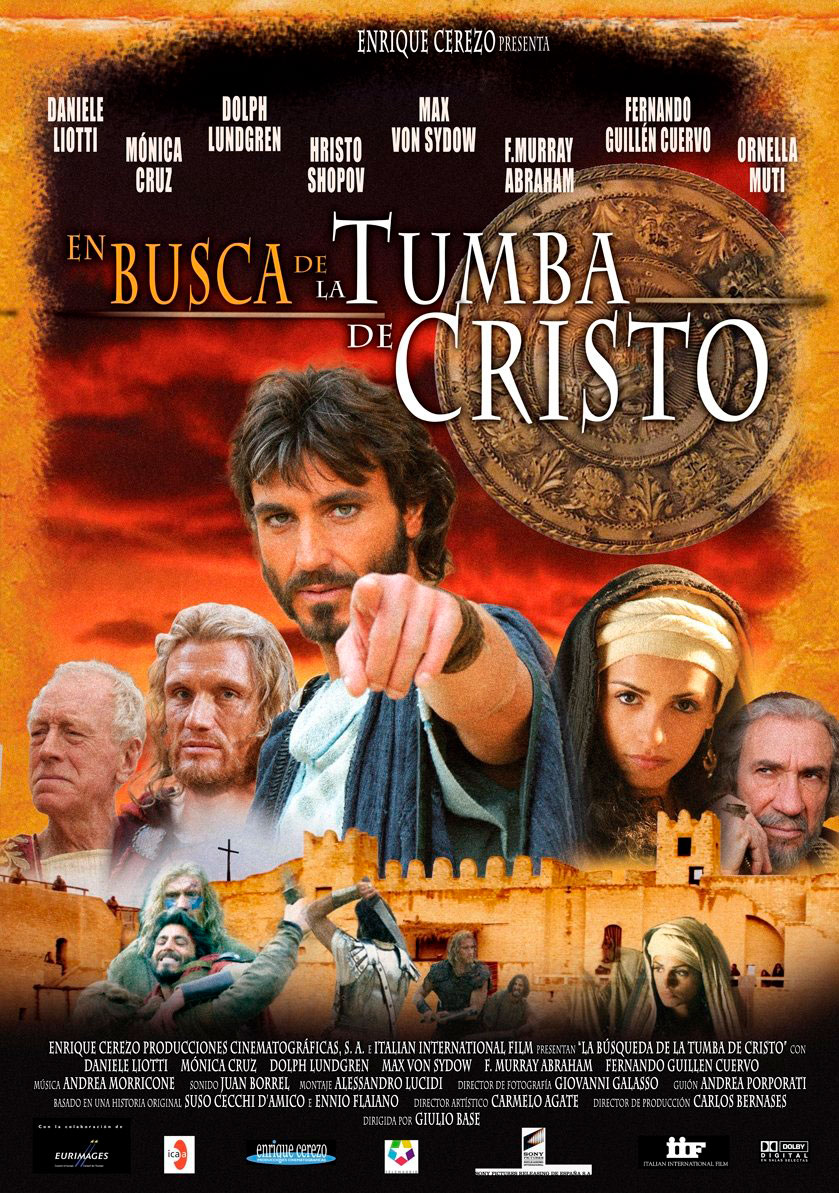 YEAR 2007
DIERCTOR Giulio Base
COUNTRIES Italy, Spain
GENRE Adventure
PRODUCED BY Enrique Cerezo P.C., Italian International Film
CAST Daniele Liotti, Mónica Cruz, Dolph Lundgren, Max Von Sydow, Fernando Guillén Cuervo, Fahrid Murray Abraham, Ornella Muti
WRITER Andrea Porporati
CINEMATOGRAPHY Giovanni Galasso
Three years after the Crucifixion of Jesus of Nazareth, the rumors that he is a prophet who has risen from the dead have incited people to rebel against the Roman rulers. In an attempt to control the disturbances the Roman Emperor Tiberius sends Taurus, a loyal Roman official to Judea to find Jesus or his missing body in order to refute the story. Taurus soon finds his investigations are being hampered by Pontius Pilate (who is anxious to avoid the last moments of Christ's Calvary becoming generally known) and he is caught up in a labyrinth of passion and faith.