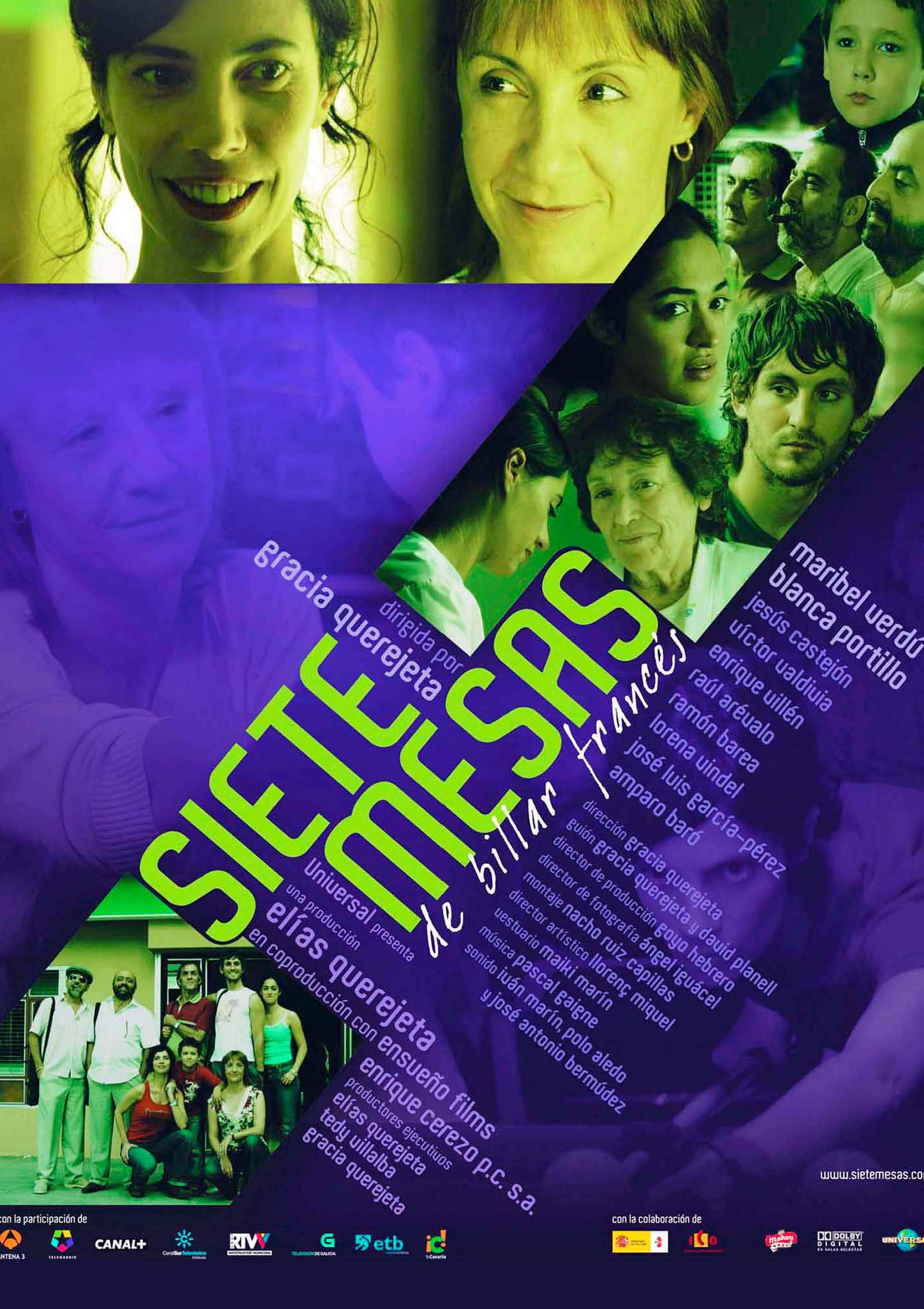 YEAR 2007
DIRECTOR Gracia Querejeta
COUNTRY Spain
GENRE Drama
PRODUCED BY Enrique Cerezo P.C., Elias Querejeta P.C., Ensueño Films
CAST Maribel Verdú, Blanca Portillo, Amparo Baró, Raúl Arévalo, Enrique Guillén, José Luis García, Ramón Barea
WRITERS Gracia Querejeta, David Planell
CINEMATOGRAPHY Ángel Iguácel
Angela and her son Guille travel to the big city to see Leo, her father and the boy's grandfather, when he suddenly takes ill. However, they arrive to discover that he has just passed away. Charo, the dead man's mistress, explains the dire straits suffered by the paternal business: a hall with seven billiard tables. Charo is convinced that the only way to pay off the debts is to sell the place. However, Angela learns that her husband has disappeared in mysterious circumstances. Given this painful reality, Angela resolves to get on and rebuild her life. And the first thing she decides to do is put her savings into getting the old place and its seven tables back up on its feet.
AWARDS Goya Awards: 2 awards: Best Actress (Maribel Verdú), Best Supporting Actress (Amparo Baró). 8 nominations. / San Sebastián Film Festival: Best Script (Gracia Querejeta y David Planell), Best Actress (Blanca Portillo) / Círculo de Escritores Cinematográficos: Best Film, Best Actress (Maribel Verdú) / Unión de Actores: Best Supporting Actor (Raúl Arévalo) / Sant Jordi Awards: Best Spanish Actress (Maribel Verdú) / Toulouse Cinespaña: Jury Award (Gracia Querejeta), Best Actress (Blanca Portillo), Best Newcomer (Lorena Vindel)