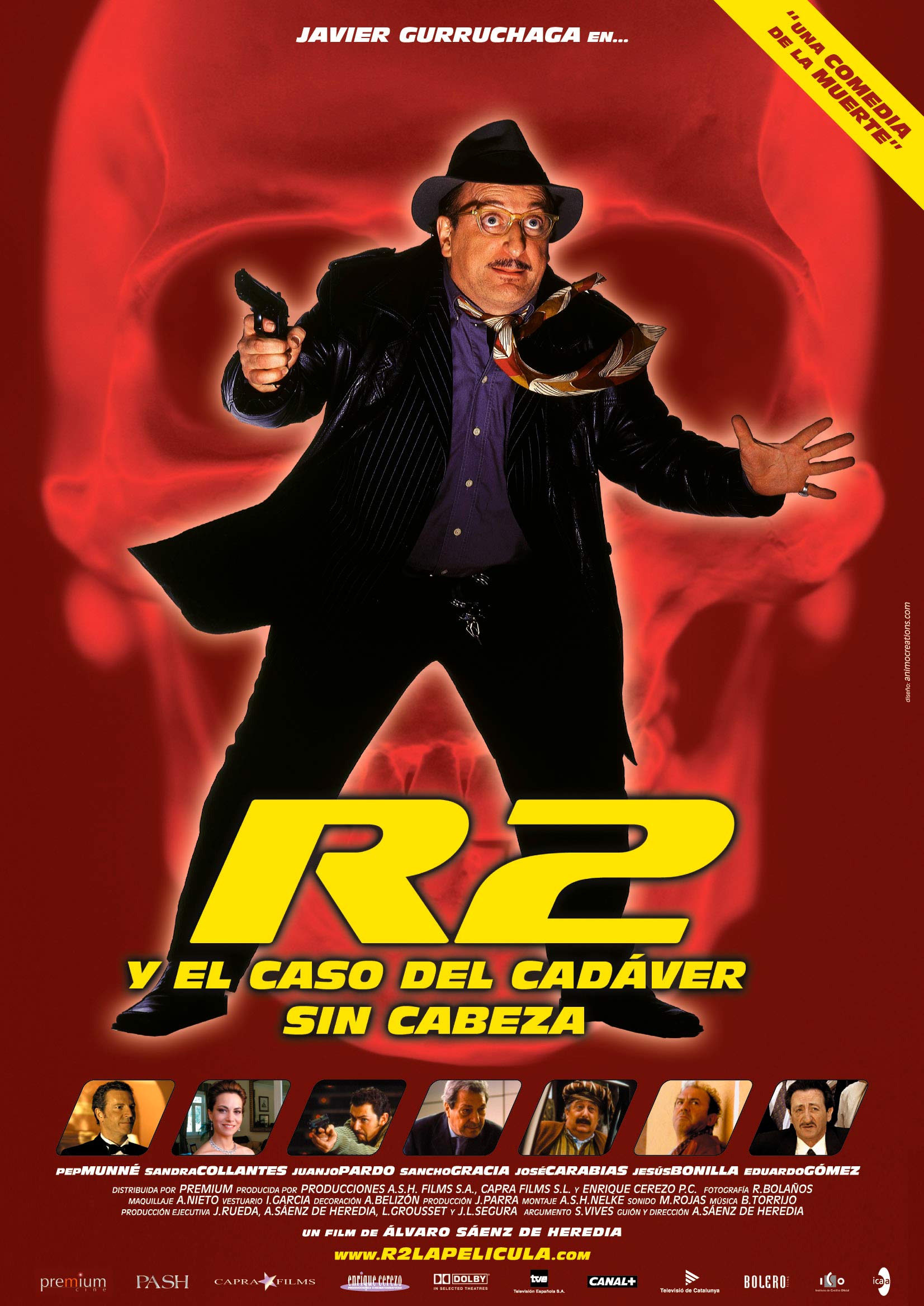 YEAR 2005
DIRECTOR Álvaro Sáenz De Heredia
COUNTRY Spain
GENRE Comedy
PRODUCED BY Enrique Cerezo P.C., Capra Films, Producciones A.S.H. Films
CAST Javier Gurruchaga, Sancho Gracia, Pep Munné, Juan José Pardo, Sandra Collantes, Michele Mccain, Jesús Bonilla
WRITER Álvaro Sáenz De Heredia
CINEMATOGRAPHY Rafael Bolaños
Well-known Latin funnyman Javier Gurruchaga stars as unlikely police detective Robert Ruperez, nicknamed R2. This unsophisticated small-time cop dreams of becoming a suave ace detective like those he sees in the movies and embraces his job with hilarious enthusiasm, adopting a wide variety of disguises to solve the most minor cases. Then one day his life unexpectedly changes when a millionaire's wife is threatened with kidnapping and for some reason calls on R2 for help. Hurled into a dangerous world he's only imagined, R2 is launched on the kind of crime-fighting adventure he's always dreamed about!
AWARDS Goya Awards: 3 nominations.