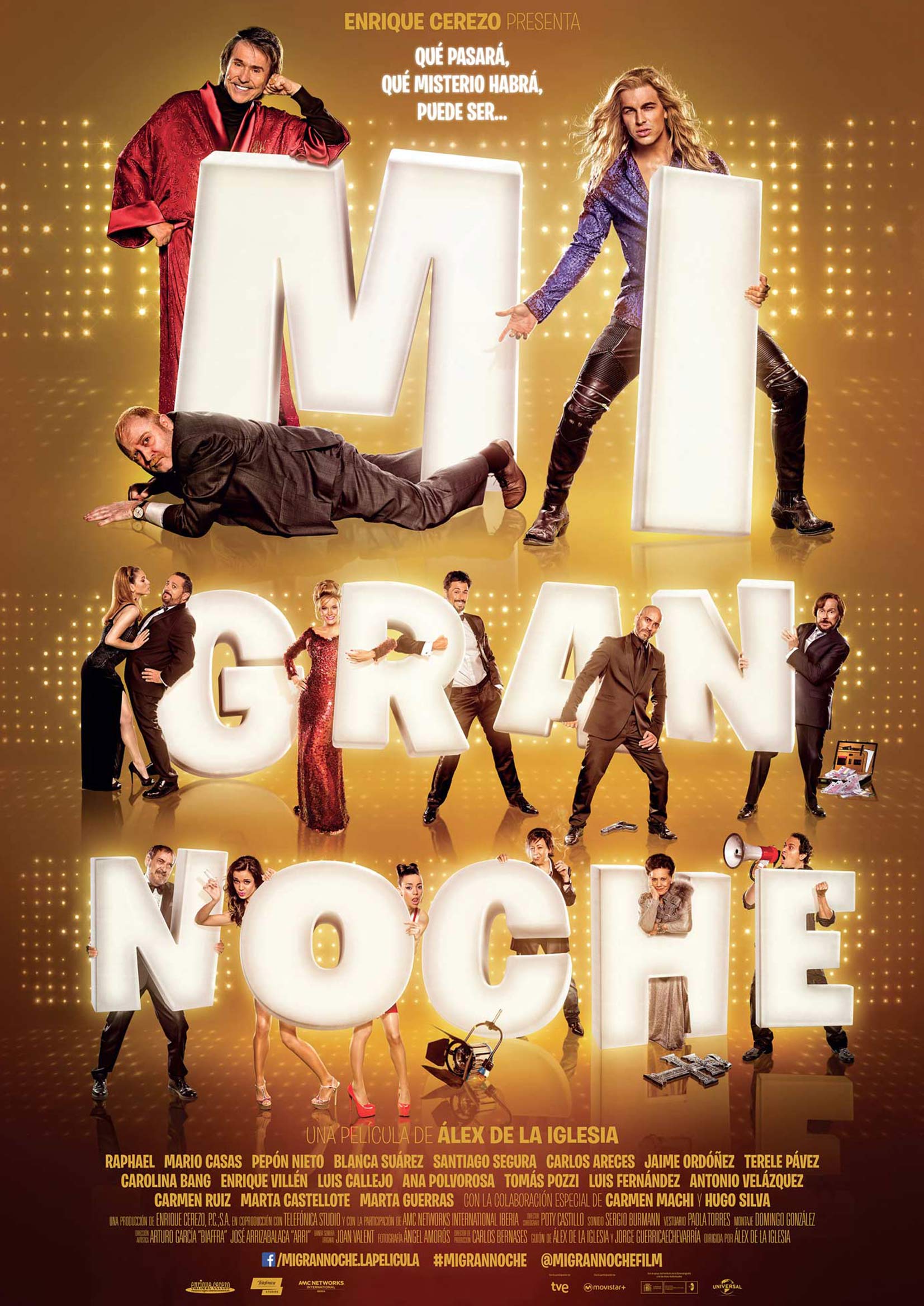 YEAR 2015
DIRECTOR Álex de la Iglesia
COUNTRY Spain
GENRE Comedy
PRODUCED BY Enrique Cerezo P.C., Telefónica Studios
CAST Raphael, Mario Casas, Blanca Suárez, Pepón Nieto, Carlos Areces, Hugo Silva, Jaime Ordóñez
WRITERS Álex de la Iglesia, Jorge Guerricaechevarría
CINEMATOGRAPHY Ángel Amorós
Living on unemployment, Jose is sent bu a job placement agency to work on the taping of a New Year´s Eve TV special, in the middle of August in Madrid. Hundreds of people like him spend a week and a half cooped up on set, day and night, sweating horribly as they pretend to laugh and stupidly celebrate the fake coming of the new year over and over again. No one is happy. Alphonso, the charismatic artist, is capable of anything to ensure that his performance pulls in the highest share. Adán,ay oung Latino singer and his antagonist, is harassed by fans trying to blackmail him.
AWARDS Goya Awards: 4 nominations. / Feroz Awards: Best Supporting Actor (Mario Casas). / ASECAN: Best Hairdress and Makeup