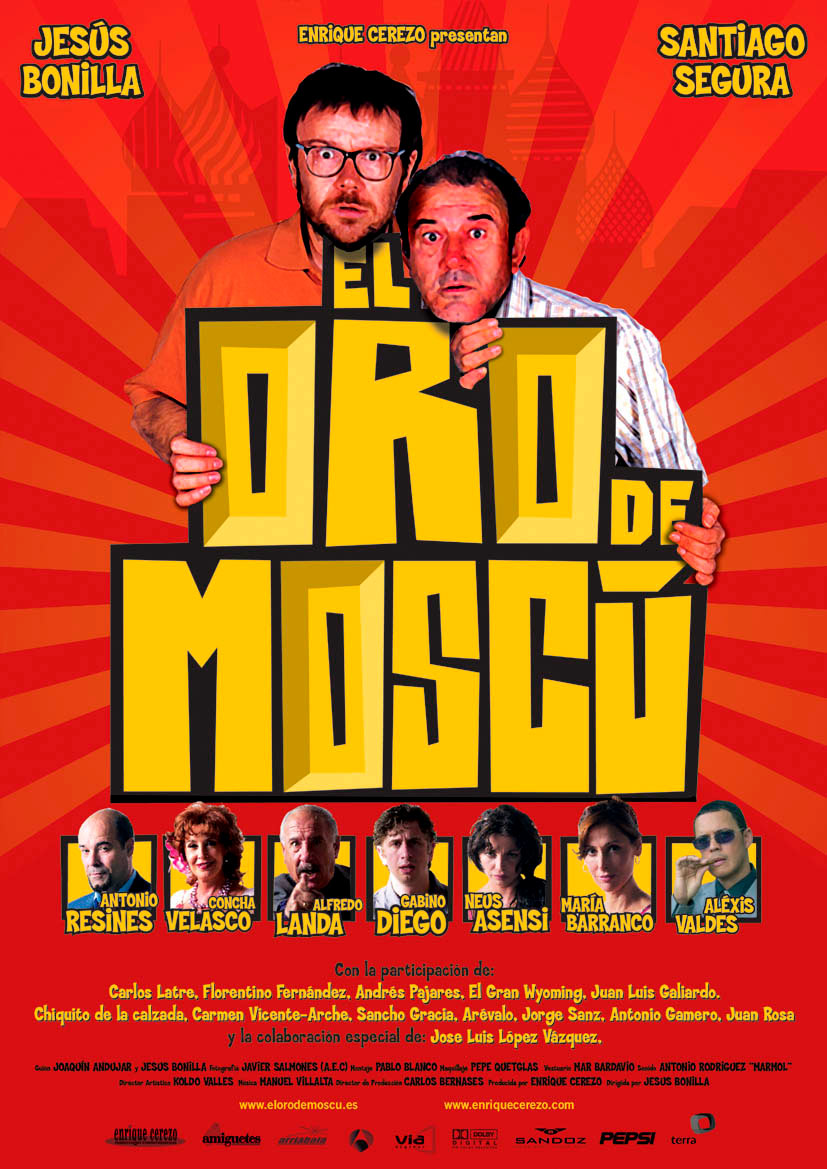 YEAR 2003
DIRECTOR Jesús Bonilla
COUNTRY Spain
GENRE Comedy
PRODUCED BY Enrique Cerezo P.C., Arriábala, Amiguetes Entertainment
CAST Jesús Bonilla, Santiago Segura, Alfredo Landa, Concha Velasco, Antonio Resines, Gabino Diego, Neus Asensi
WRITERS Jesús Bonilla, Joaquín Andújar
CINEMATOGRAPHY Javier Salmones
As a man in his eighties breathes his last breath he reveals a coveted secret to his nurse. As a result of this confession this nurse, together with his partner and friend, finds himself involved in the search for the republican gold which never arrived to Moscow. As these two characters embark on this crazy adventure, they meet many people who join in on events until the unexpected outcome.