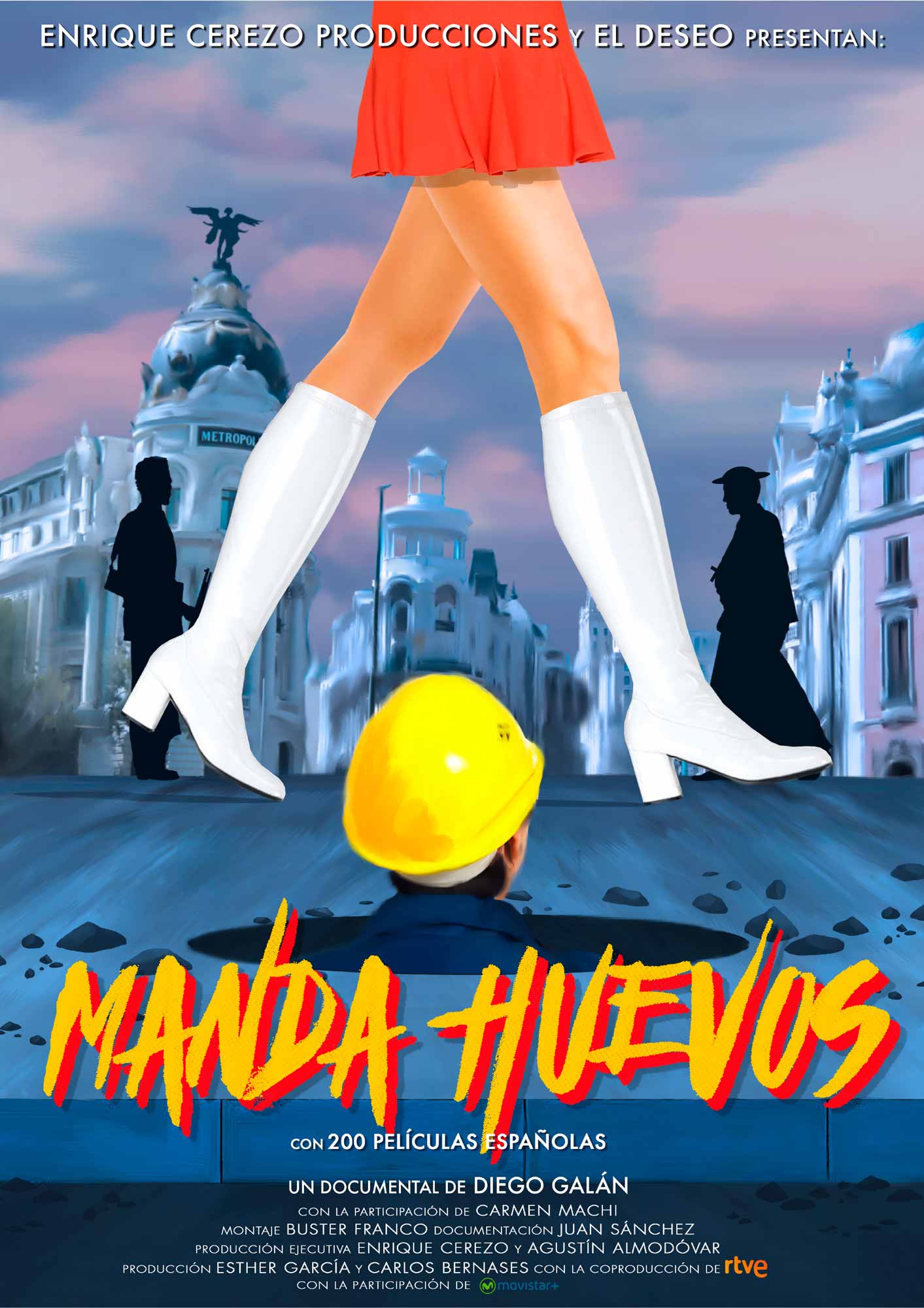 YEAR 2016
DIRECTOR Diego Galán
COUNTRY Spain
GENRE Documentary
PRODUCED BY Enrique Cerezo P.C., El Deseo
CAST Carmen Machi
WRITERS Ana Pérez-Lorente, Antonio Resines
CINEMATOGRAPHY Diego Galán
Manda huevos would be the logical continuation of the documentary Con la pata quebrada. Using nothing but fragments of films, Con la pata quebrada sought to summarise with narrative rhythm and good humour how Spanish cinema had represented Spanish women from the 30s until today and, with it, their evolution in society. Now, with a similar approach, our attention is drawn to the way Spanish films have portrayed Spanish men, or at least certain prototypes.