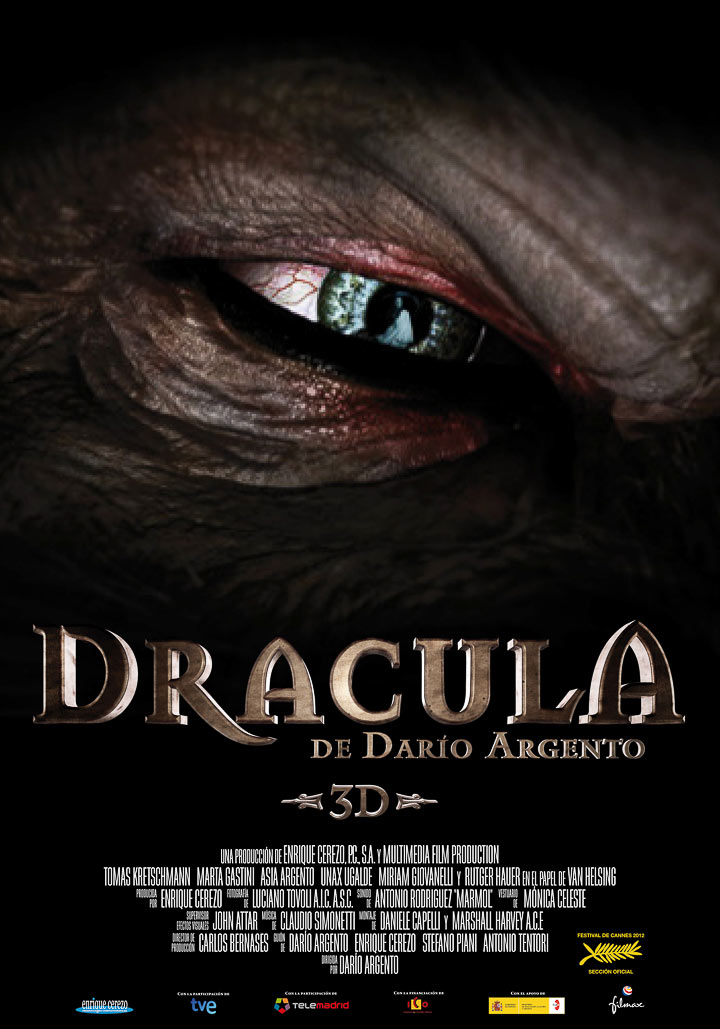 YEAR 2012
DIRECTOR Dario Argento
COUNTRY Italy, Spain, France
GENRE Horror
PRODUCED BY Enrique Cerezo P.C.
CAST Thomas Kretschmann, Unax Ugalde, Rutger Hauer, Miriam Giovanelli, Asia Argento
WRITERS Dario Argento, Enrique Cerezo, Stefano Piani, Antonio Tentori
CINEMATOGRAPHY Luciano Tovoli
Transylvania, 1893. Jonathan Harker, a young librarian, arrives at the village of Passo Borgo to work for Count Dracula, a noble man from the area. When faced with the mysterious personality of his host, Jonathan quickly discovers the Count´s true nature and how dangerous the man might me, notably to his wife, Mina. Abraham Van Helsing has already crossed Dracula's path, and as violent deaths start piling up, he might be the only man standing in the way of the Count´s evil intentions.