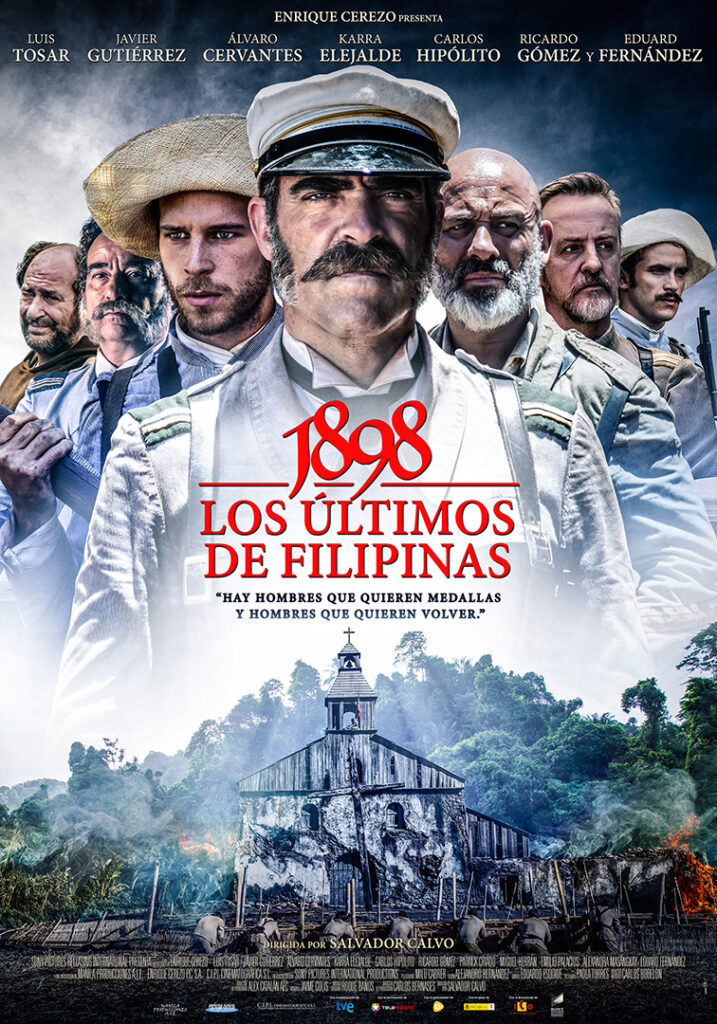 YEAR 2016
DIRECTOR Salvador Calvo
COUNTRY Spain
GENRE Drama
PRODUCED BY Enrique Cerezo PC, S.A., Cipi Cinematográfica, S.A., Manila Producciones Aie
CAST Luis Tosar, Javier Gutierrez, Karra Elejalde, Carlos Hipólito, Eduard Fernández, Ricardo Gómez, Álvaro Cervantes
WRITER Alejandro Hernández
CINEMATOGRAPHY Alex Catalán
Death, violence, blood, desperation, fear and starvation. This is the plight of the last fifty men of the Spanish Empire as they defend the last of its colonies to the death: the Philippines. These Spaniards, drifters rather than soldiers, barricade themselves inside the church in the small village of Baler against the incessant offensive by the country's native Tagalogs. Over 300 days go by, and day in and day out, they suffer all kinds of illness and miseries. Between the arrows they receive and their own return fire, these Spaniards, far from home, take on the adventure of their lives in an inhospitable jungle crawling with crocodiles and other dangers. They battle onslaught after onslaught from the natives; they sneak out at night to steal food and they smoke opium to drown their sorrows. And above all, they entrust themselves to a God and Country who, to their disbelief, abandoned them long ago.
AWARDS Goya Awards: Best Costume Design (Paola Torres). 8 nominations