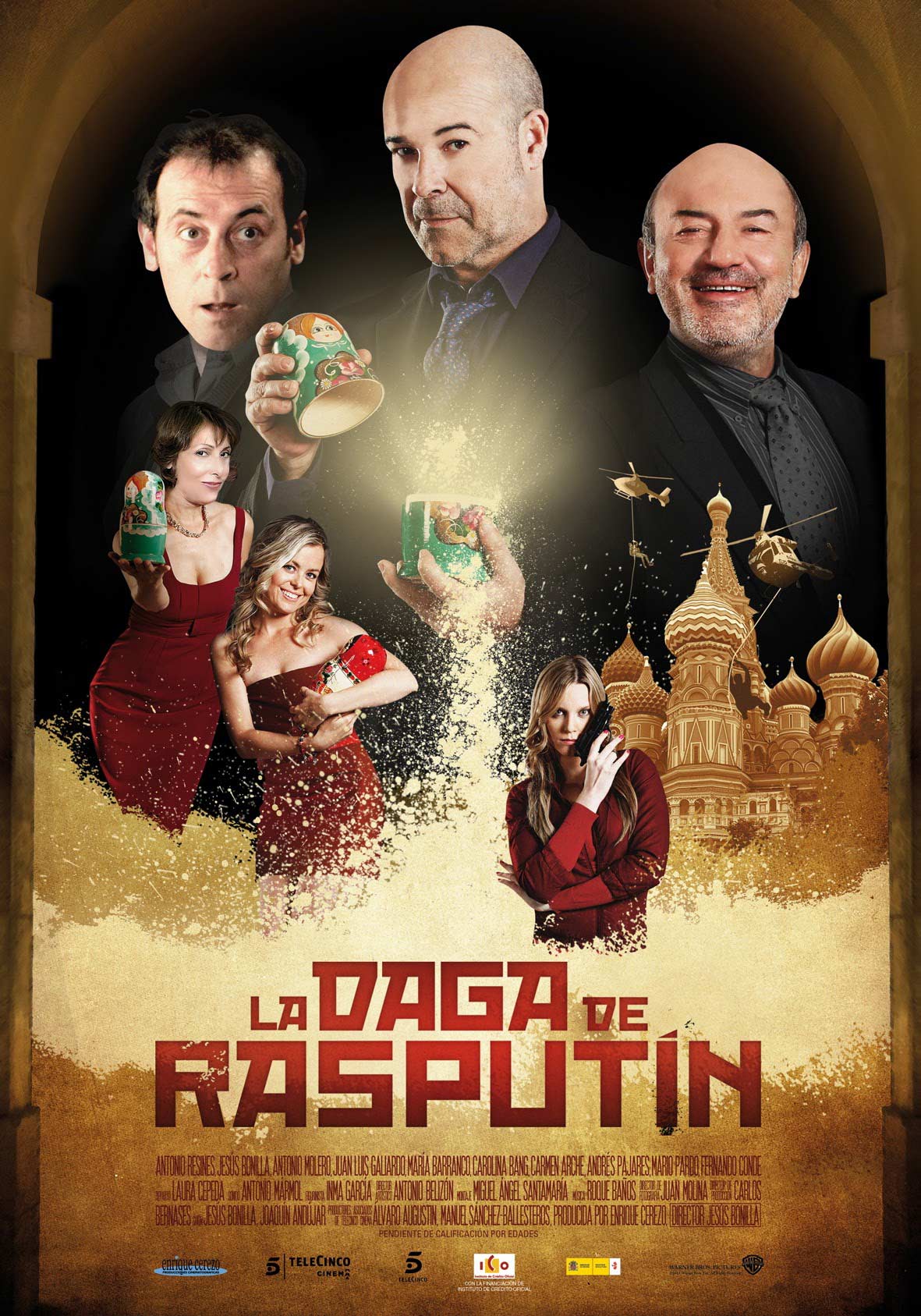 YEAR 2011
DIRECTOR Jesús Bonilla
COUNTRY Spain
GENRE Comedy
PRODUCED BY Enrique Cerezo P.C., Telecinco Cinema
CAST Jesús Bonilla, Antonio Resines, Antonio Molero, Juan Luis Galiardo, Andrés Pajares, María Barranco, Carolina Bang, Fernando Conde
WRITER Jesús Bonilla, Joaquín Andújar
CINEMATOGRAPHY Juan Molina Temboury
Forged in ancient Egypt, the Dagger is a legendary jewel which bestows absolute power on nearly anyone who possesses it. Caesar, Atila and Napoleon were among its owners. Its tracks are lost in Russia on the death of its last owner, the mad monk Rasputin. Since then governments and celebrities have searched for it in vain without any reliable clues which could lead them to it. This situation changes when the Russian mafia identify Jacinto, who is a prisoner in a Spanish jail, as the carrier of a genetic anomaly related to the Dagger. His cell mates Papeles and the Araña are going to accompany him on a crazy adventure full of flights and persecutions which will take them to the very heart of deepest Russian in search of the treasure.